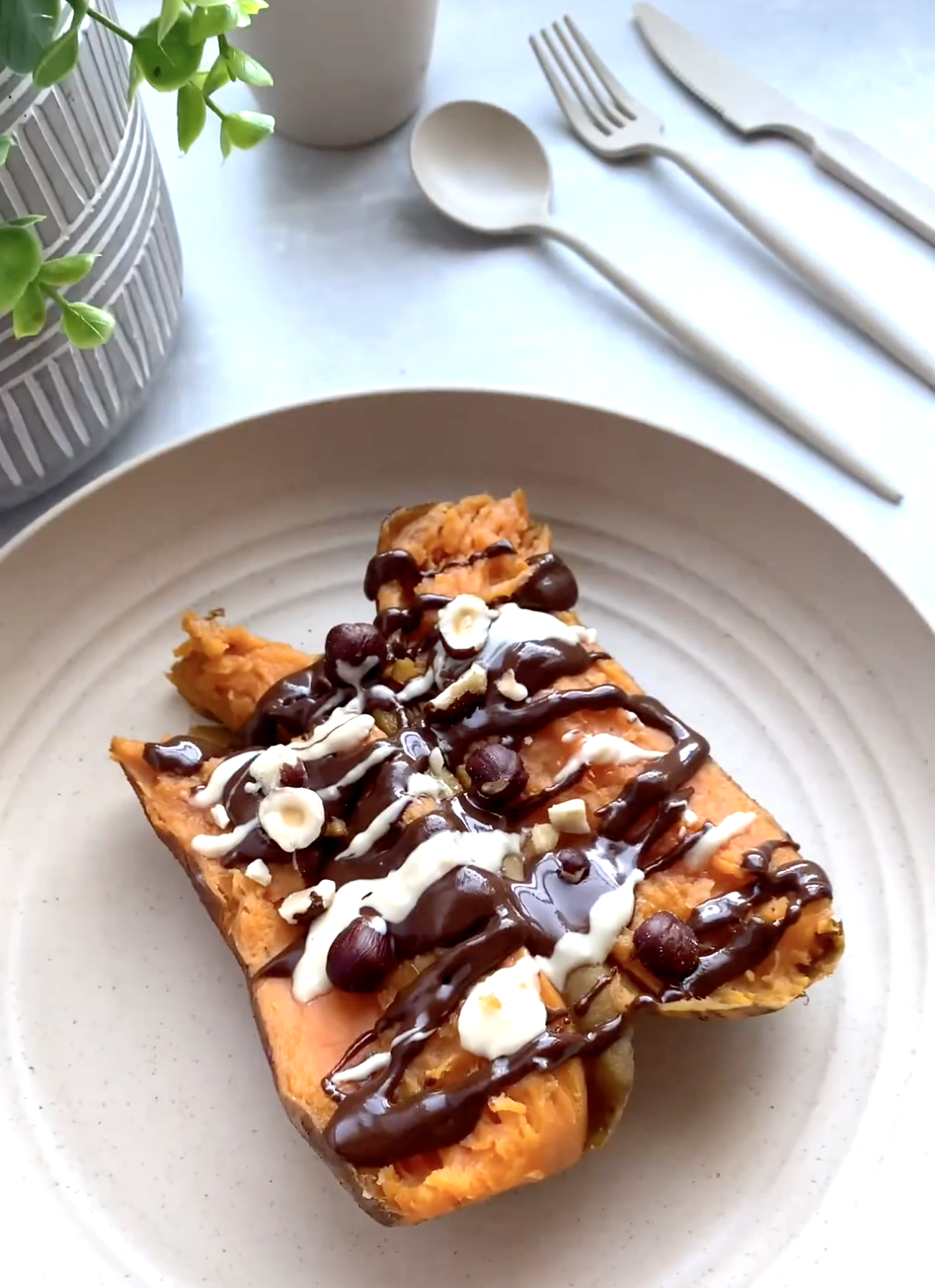 "Kinder Bueno" Baked Sweet Potato
Preparation Time: 5 minutes | Cooking Time: 35 minutes | Total Time: 40 minutes
Ingredients:
1 large sweet potato
Aluminum foil
2 tablespoons chocolate fudge cashew butter
1/4 cup melted white chocolate
2 tablespoons crushed hazelnuts
Instructions:
Preheat your oven to 375°F (190°C).
Wash and scrub the sweet potato thoroughly, and then dry it with a paper towel.
Wrap the sweet potato in aluminum foil, ensuring it's tightly sealed.
Place the wrapped sweet potato on a baking sheet and bake in the preheated oven for 35 minutes or until it's tender and can be easily pierced with a fork.
Carefully remove the sweet potato from the foil, and slice it open lengthwise.
Spread chocolate fudge cashew butter generously over the baked sweet potato.
Drizzle the melted white chocolate over the sweet potato, creating a delightful contrast with the sweet and nutty cashew butter.
Finish by sprinkling the crushed hazelnuts on top, adding a delightful crunch and nutty flavor.
Serve your "Kinder Bueno" Baked Sweet Potato on an eco-friendly Greendish plate with their sustainable cutlery. Enjoy the fusion of flavors and textures in this unique and indulgent treat!