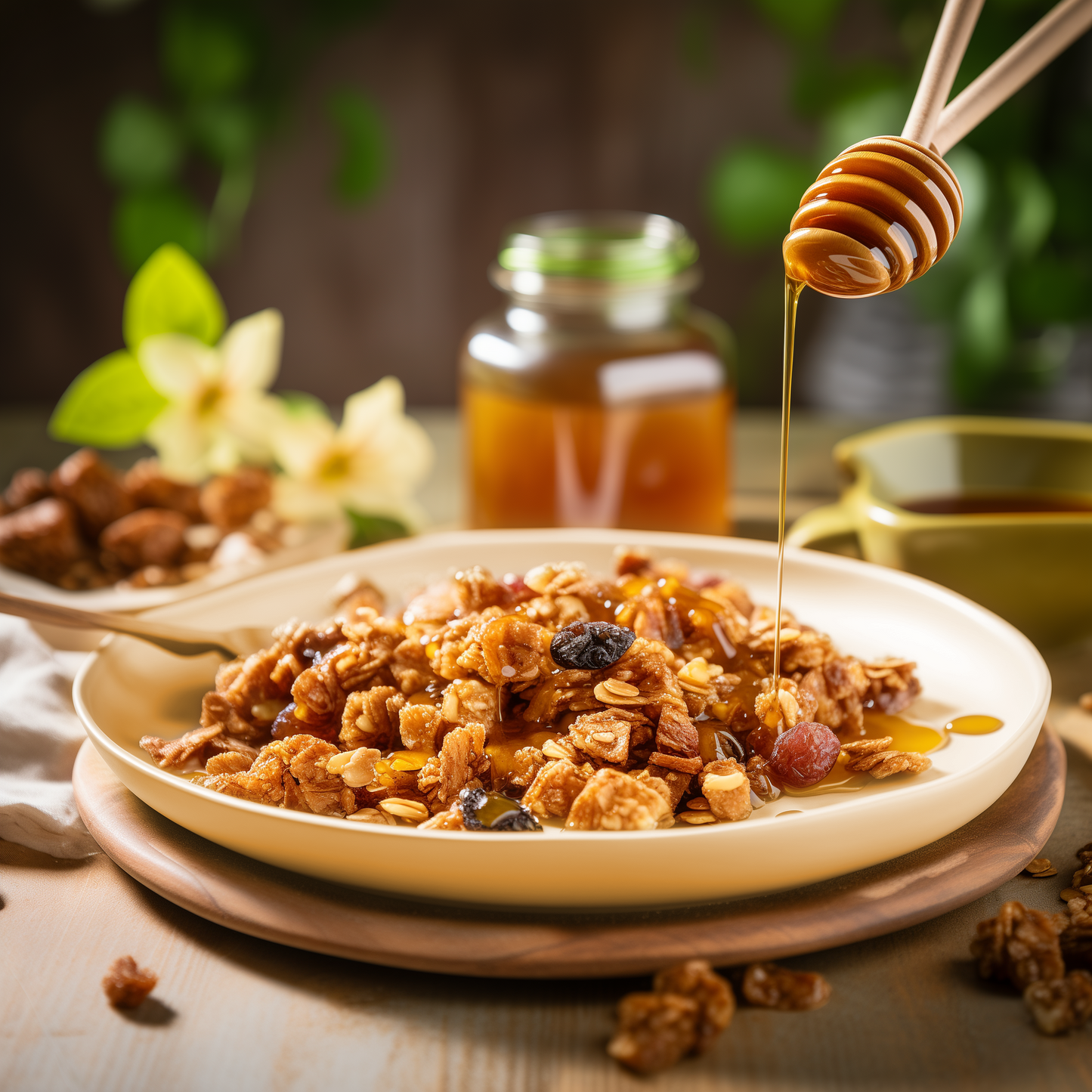 3-Ingredient Granola
Preparation Time: 5 minutes | Cooking Time: 20 minutes | Total Time: 25 minutes

Made with eco-friendly Greendish dinnerware: bowls, plates, cups, and cutlery.
Ingredients:
2 cups oats
1 cup nut butter (e.g., peanut butter)
1/3 cup maple syrup
Optional: 1 tbsp vanilla extract
Instructions:
Preheat your oven to 350°F (175°C) and line a baking sheet with parchment paper.

In a mixing bowl, combine the following ingredients:

2 cups of oats
1 cup of nut butter (e.g., peanut butter)
1/3 cup of maple syrup
Optionally, add 1 tablespoon of vanilla extract for extra flavor.

Stir the ingredients until well combined, ensuring that the oats are evenly coated with the nut butter and maple syrup. Greendish bowls and cutlery make mixing a breeze.

Spread the granola mixture evenly onto the prepared baking sheet. Use your eco-friendly Greendish cutlery to press it down gently to help it stick together.

Place the baking sheet in the preheated oven and bake for 18-20 minutes. Remember to flip the granola halfway through the baking time to ensure even cooking.
Once the granola is golden brown and crisp, remove it from the oven. It will continue to crisp up as it cools.
Allow the granola to cool on the baking sheet for a while. Once it has cooled down, you can break it into clusters or crumble it as desired.
Serve your delicious Maple Nut Crunch Granola with a cup of milk or your favorite yogurt.

Savor the simplicity and goodness of this eco-friendly and nutritious snack, all while using Greendish plates, bowls, cups, and cutlery, which are both stylish and environmentally responsible.